RBC CUSTOM ROCKWELL RIMS
RBC CUSTOM ROCKWELL RIMS
NOTE: RED BARN CUSTOMS USES AGRICULTURAL RIM SHELLS,
THESE ARE NOT INTENDED FOR ROAD USE OR HIGH SPEED WHEEL BALANCING.
THIS IS COMMON IN THE AGRICULTURE MANUFACTURING PROCESS.
ALL COMPLETE RIMS/ RIM SHELLS SOLD BY RBC ARE FOR OFF ROAD USE ONLY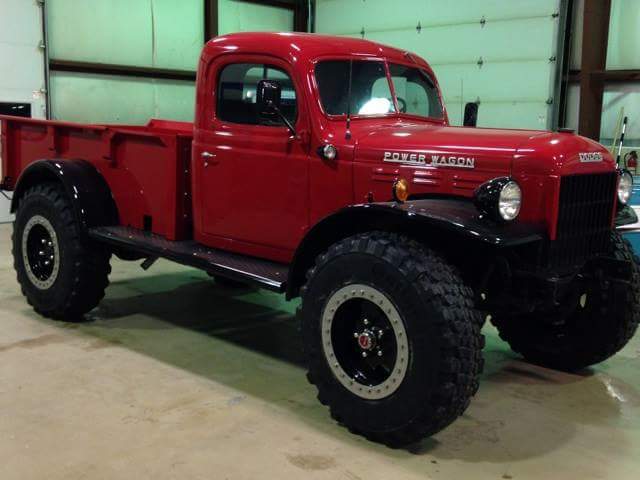 **RBC OFFERS PAYPAL FINANCING**
WE SPECIALIZE IN OLD SCHOOL DODGE POWER WAGON CUSTOM WHEELS
.
PLEASE ALLOW 2 TO 6 WEEKS FOR
BUILD TIME & SHIPPING
DEPENDING ON YOUR OPTIONS
AND OUR WORK LOAD IN THE SHOP
OUR WHEELS ARE BUILT CUSTOM PER ORDER
NOTE: PICTURES MAY OR MAY NOT SHOW YOUR WHEELS EXACTLY,
QUESTIONS PLEASE CALL 810-650-8641
.
LEASE CALL US FOR LTL FREIGHT & UPS SHIPPING, TO HAWAII, ALASKA,
PLEASE CALL 810-650-8641 FOR QUOTES,
WE ARE NOW SHIPPING PARTS TO THE USA & CANADA
.
**CANADIAN CUSTOMERS ARE RESPONSIBLE FOR
ALL DUTIES, TAXES, AND WAITING TIME PERIODS ACCORDING TO ALL OF**
"BORDER/CUSTOMS RULES & REGULATIONS",